Lions Roar of Applause for Holy Family School Deaf Choir.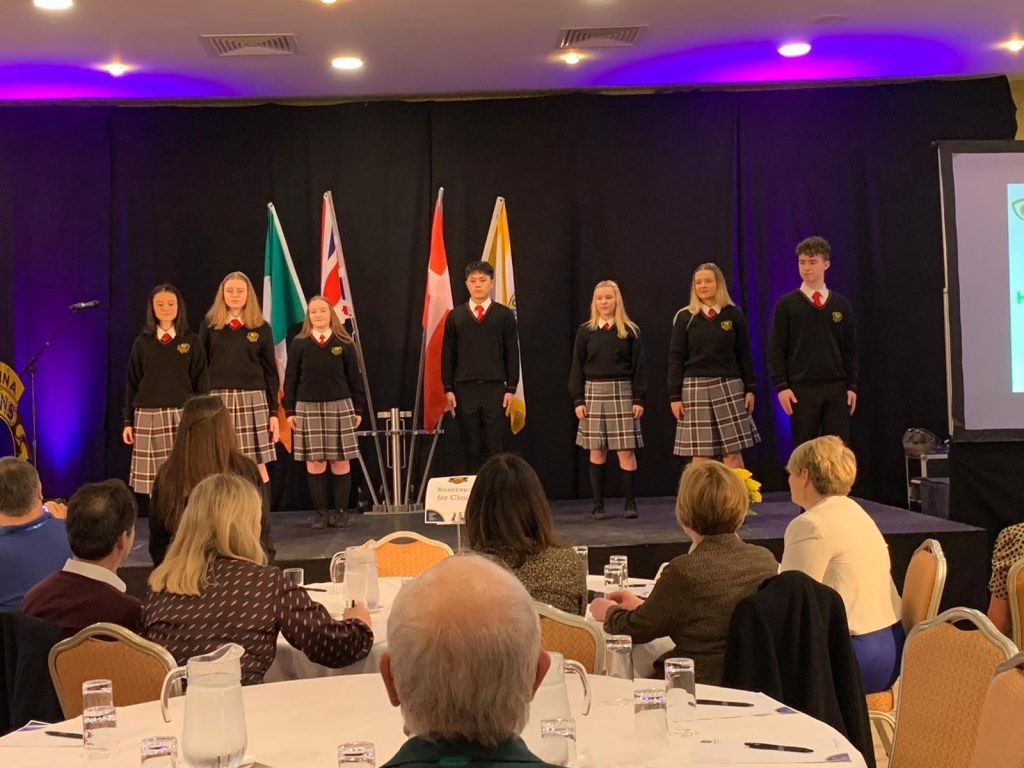 The Lions roar of applause for the Holy Family Deaf Choir at their Convention in Ballina, Co Mayo.
The choir treated the convention to a magnificent performance of Ireland's Call, This is Me, Fight Sing and Bruises. Holy Family School principal Eimear O Rourke commented on how proud she was of the choir and that they were great ambassadors of our school. Eimear also said thanks to choir conductor Shirley Higgins and to supportive staff Aideen Lynch, John Canning and Maggie Owens. Maggie answered some questions about her experience growing up in mainstream school and attending the school for the deaf in Cabra and how her experience has led her to become a teacher of the deaf, to become a deaf role model and to inspire young deaf students to become the best version of themselves, because they are the future. Our inquisitive students then asked the lions "Why are they called the Lions?" Which the District Governor replied that it was a great question and that it represents "Liberty, Intelligence, Our, National, Safety'. We would like to acknowledge Frank O Donoghue and Werner Schwanberg for their amazing support and friendship. The two gentlemen and the Ballina Lions Club have been very accommodating. We had such a warm welcome at Ballina train station which Sheamus (Ballina Lions) collected and escorted us to our hotel. Thank you for inviting us to your convention and giving us the honour to perform for your guest and especially the honour to listen to inspirational lady Mary Robinson First Lady President of Ireland.
It's a weekend to remember forever.